Management Team
Mr. Anil Goel, CMD
The Group is promoted by Mr. Anil Goel, CMD of the company. A first generation entrepreneur with more than 25 years of experience in construction, real estate development and in field of Film and serial production, Mr. Goel has also accomplished several landmark projects like installation of Akashvani and Doordarshan Centre all over India .Since his child hood his ambition was to step up into the field of real estate and film production. His vision, dedication, hard work, objective approach and leadership qualities provoked him to launch his own real estate company. Maintaining the highest standards of quality, he has always been the forefront at PalmInfra Group, enabling it to earn an enviable reputation in a brief period of time. With residential and commercial projects, planned to create a benchmark in the future, the Group is embarking very fast on the way to success.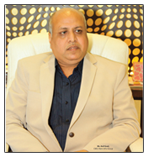 Mr. Sanjay Agarwal, Joint MD
Mr. Sanjay Agarwal, a renowned industrialist of Uttar Pradesh, is the founder and Managing Director of S.K. Roller Flour Mills Limited. He began his business at a very early age in the year 1988 by establishing a Food Processing Unit in U.P., which now has an annual turnover of over Rs. 50 crore. He is also associated with the real estate sector for the past 25 years and has done many projects in Kolkata.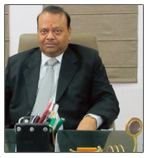 Mr. Anshul Goel, Director

A commerce graduate, Mr. Anshul Goel holds a Management degree in Entrepreneurship and Marketing and has injected PalmInfra Group with young idea and fresh approaches. He develops the group by his young and innovative bent of mind, with which he has been working to make the group conform to its goals fulfillment. He looks after the management and implementation of the projects. His proactive and dynamic approaches along with his entrepreneurial skills are acting as a catalyst in the growth of the business. His forward looking approach and leadership qualities will take the PalmInfra Group to new heights.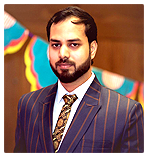 Mr. Amit Choudhary, Director
Mr. Amit is an eminent professional having over ten years of varied experience across different domains, markets and sectors. An accomplished and innovative professional with a proven background in Strategic Business Planning, Sales & Marketing and Operational Management, he has a rich experience in Market and Business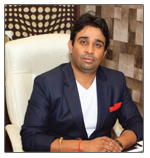 Mr. Vijay Kumar Agarwal , Director
Mr. Vijay Kumar Agarwal graduated with Bachelor of Science degree and is a renowned person in the real estate field in Kolkata for the last three decades. He has developed a lot of projects with top notch facilities in the heart of Kolkata under U.P. Properties Pvt. Ltd. and has developed a brand that delivers dream homes with his vast experience and knowledge in the field. He is instrumental in making strategic decisions for the company.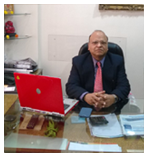 Mr. Vinay Agarwal , Director
Mr. Vinay Agarwal graduated with Bachelor of Commerce (Hons) degree from St. Xavier's college, Kolkata in the year 2001. He has since been associated with U.P. Properties Pvt. Ltd. and Maruti Homes Pvt. Ltd. and has developed multiple projects for the companies by infusing new energy and enthusiasm and has shaped up the group very dynamically. A committed individual he heads the management team and anchors the organization effectively to its goal of providing high quality solutions to the company as well as its customers.